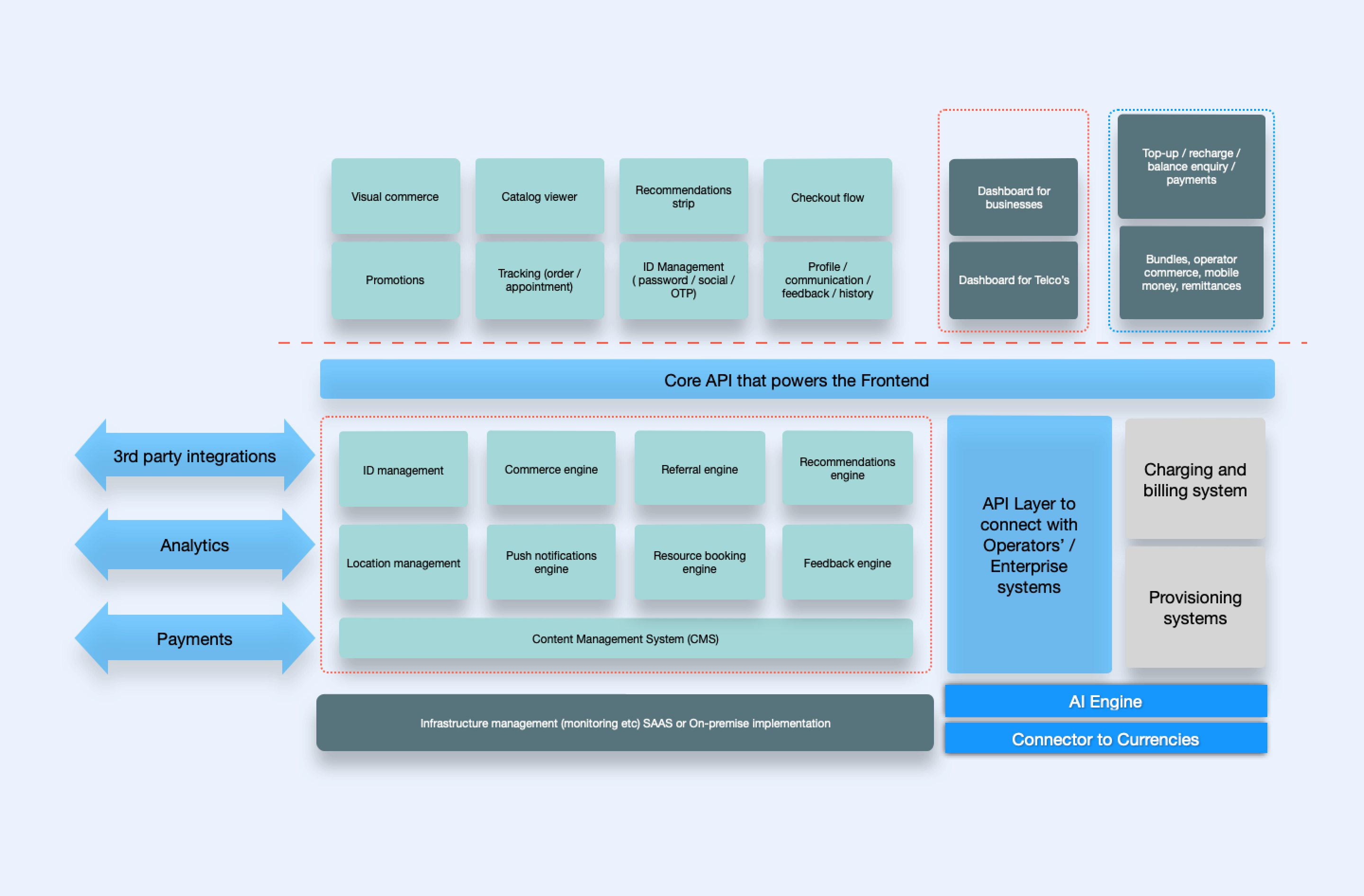 Here's how we are able to integrate with various entities
| | |
| --- | --- |
| Front end completely de-coupled from the backend. Powers the Apps and the Web. Rapid generation of customised User interface on React framework. | |
| | Backend, with its own CMS, Admin tools using a Core Api layer that connects to the front end. More than 250+ modules that power the backend in micro services architecture. |
| Country specific and International Integrations and 100s of APIs for Payment Gateways, Analytics, Delivery Companies, Social Media, PoS, SMS Gateways, Telco Charging, Billing and Provisioning Systems are already in place. | |
Here's how we are able to integrate with various entities

Front end completely de-coupled from the backend. Powers the Apps and the Web. Rapid generation of customised User interface on React framework.

Backend, with its own CMS, Admin tools using a Core Api layer that connects to the front end. More than 250+ modules that power the backend in micro services architecture.

Country specific and International Integrations and 100s of APIs for Payment Gateways, Analytics, Delivery Companies, Social Media, PoS, SMS Gateways, Telco Charging, Billing and Provisioning Systems are already in place.
Help us get in touch with you
Your details are safe with us. We will not share your phone number or email address with anyone
Your details are safe with us. We will not share your phone number or email address with anyone